Introducing the Spring-Cleaning Package for Indoor Air Quality
Indoor Air Quality, Announcements
---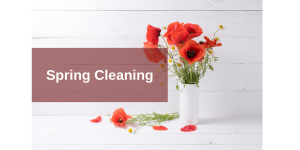 View full image
Introducing the Northwest Abatement Spring-Cleaning Package
Spring-clean the bio-pollutants right out of your home with air duct, carpet, and dryer vent cleaning
After a long, cold winter with an aggressive flu strand that circulated, good indoor air quality is lacking. We've mentioned before that the air ducts are the lungs of a building. Dirt, dust, debris, dander, pollen, mold spores, mildew, other bacteria, and other bio-pollutants can pass through a furnace filter and into the air we breathe.
But did you know, even if you keep your home in immaculate condition or have your air ducts cleaned, an indoor air quality problem could still exist?
Think of it this way: you walk into your home after a long day at the office, one of your kids greets you at the door after having a sick day, your young pup jumps up on you after playing outside, you discover a small leak in the bathroom, and a possible mold issue growing… The dander of your dog, the bacteria from a cold, and mold spores from untouched water damage all settle into the fibers of carpet, and as you walk across the carpet – you disturb the bio-pollutants and reintroduce them into the air. They are then recycled through your ductwork and you will breathe them in again.
That is, unless you take charge of your indoor air quality with a full-house duct cleaning and a professional carpet cleaning.
Areas to pay attention to when considering indoor air quality
Does anyone in your family or office suffer from headaches, nasal congestion, or sinus problem at night or first thing in the morning?
Are there dogs, cats, or other pets commonly in the building or home?
Is anyone in your family or within your office that is chronically sick?
Do you notice dust shortly after cleaning?
Does anyone in your family or office suffer from allergies or asthma?
If you answer "yes" to any one of those questions, our indoor air quality package may just be the solution you need this spring.
Set up a Cleaning with an Indoor Air Quality Professional in Tacoma, WA
At Northwest Abatement, we understand that family is everything and a healthy work environment is vital to a company's success. That is the reason why we encourage everyone to regularly clean their air ducts, and their carpets – whether that is in their private home or for their office and business, indoor air quality is vital. Right now, we are offering a Spring-Cleaning Package for the first time ever. Air duct, dryer vent, and carpet cleaning with $50 OFF. Don't hesitate to call our team for more information. The longer you wait, the longer you will deal with the same old symptoms.
---