How to Know if Mold is in Your Wall, Part 1
Mitigation & Restoration, Abatement
---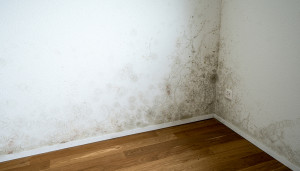 View full image
Mold Remediation Services Tacoma, Washington
Defend Yourself Against Toxic Mold with Proper Remediation
Mold often grows out of sight and out of mind. Usually it is hidden in wall cavities and appears due to water problems such as a flood or a leak. Before you know it, it can create a toxic environment in your home or business, steaming from bio-pollutants, compromising the indoor air quality.

Lucky for us, our mold warriors can find the hidden clues that mold leaves behind to help you fight the source of the issue. You can find out if mold is growing in several ways different ways. Here is how you could find the mold that may be inside your walls:
Moisture: Mold Remediation's Nemesis
If your home or office has experienced severe water loss, mold can start to grow in the walls if the water isn't removed within 24-48 hours. If water reaches the drywall, the best solution is to cut the drywall one foot above the resting water line.
Other water issues such as leaking pipes can also trap moisture inside walls. Even when leaks are clearly visible, moisture can get inside the walls, providing mold a dark and damp place to grow. Keep an eye out for these signs that drywalls are moist:
§ water stains
§ dark rings
§ discoloration
§ deterioration like peeling, bubbling or cracking of the paint or wallpaper
If the walls are bowed, bulging, or even warped, they more than likely contain excess moisture.
Another obvious sign is if the surface of walls feels wet or damp to the touch.
If you have noticed any of the above signs, call a mold removal company like Northwest Abatement Services.
We are ready to help find the source of your mold problem, remove it, and restore your home or office to pre-loss conditions.
Contact us for a Free Estimate
---