3 Reasons to Get Your Ducts Cleaned This Holiday Season
---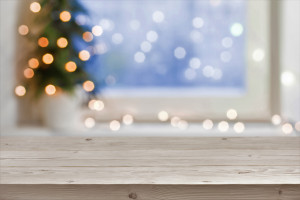 View full image
Winter Air Duct Cleaning Tacoma, Washington
Keep Your Air Ducts Clean This Winter
1.) Your heat is going for the first time this season - baby, it's cold outside!

When the temperatures drop outside and we start spending more time inside, it's the time of year when we suggest taking a look to see what you can do inside your home and office to get ready for winter. The National Air Duct Cleaners Association (NADCA) suggests replacing the filter and cleaning the ductwork of your home and office building to help your furnace run more efficiently. It has been proven that removing built-up dirt and dust helps air move through your HVAC system with ease and uses far less energy to operate.
2.) It is already flu season! Share the holiday spirit – not your germs.

With little fresh outdoor air coming in during the colder winter months and a significant increase in the time people and animals spend inside a building, the air quality inside begins to worsen because we are breathing recycled air. Your home or office may look clean, but the air ducts can be potentially be harboring harmful contaminants that affect indoor air quality and your health, as well as your family or coworkers!
3.) The holiday months can be tough enough on your wallet - pay a little to save a lot.

According to Energy Star, heating accounts for 42% of your utility bill. Yikes! Think of an inefficient furnace working too hard because of dirty ducts and filters, that means more dollar signs in your future during this frigid holiday season.


Call our Indoor Air Quality team in Tacoma, Washington
Our team is ready to help. We understand that air quality is important for everyone, but especially sensitive populations. A NADCA Certified Air Duct Cleaning will help everyone breathe easier.
---